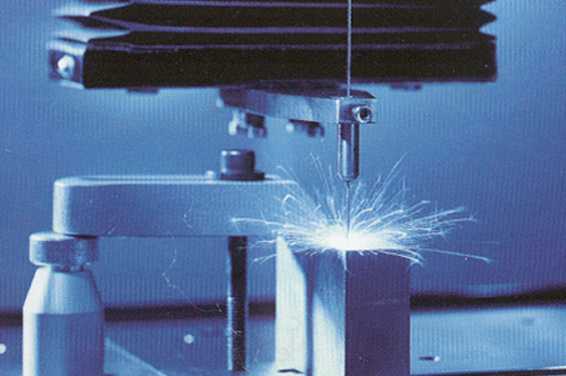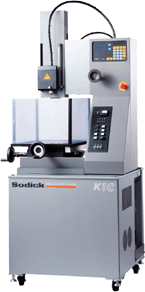 EDM Technologies has several small hole EDM machines capable of EDM drilling or "hole popping" small holes in any electrically conductive material regardless of hardness.
Small hole EDM drilling uses the same spark erosion principle as sinker or ram EDM. Small hole EDM drilling is ideal for putting ejector holes in hardened punches, coolant holes in cutting tools, vent holes in molds, and start holes for wire EDM.
Our small hole EDM machining capabilities:
Small hole EDM machines use the EDM process to blast through hardened materials that cannot be conventionally machined.
Small hole EDM machines ideally complement our wire EDM machines with the ability to quickly blast wire EDM start holes in our work pieces for minimal material preparation times, which gives the fastest turnarounds possible to our customers.
Small hole EDM diameters range from .155mm to 3.0mm.
Part heights up to 12" can be small hole EDM drilled.
Any conductive material can be sinker EDM machined, including aluminum, brass, carbide, copper, hastalloy, inconel, steel, stellite, and titanium.
Contact us and let us spark your imagination (or interest).