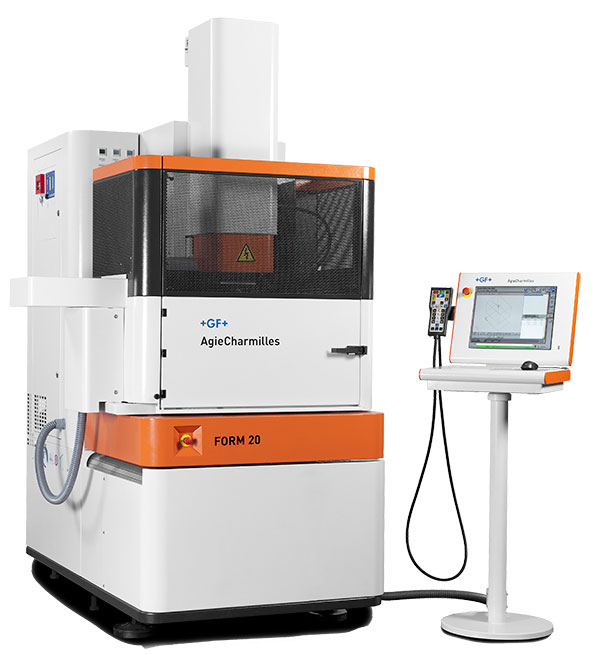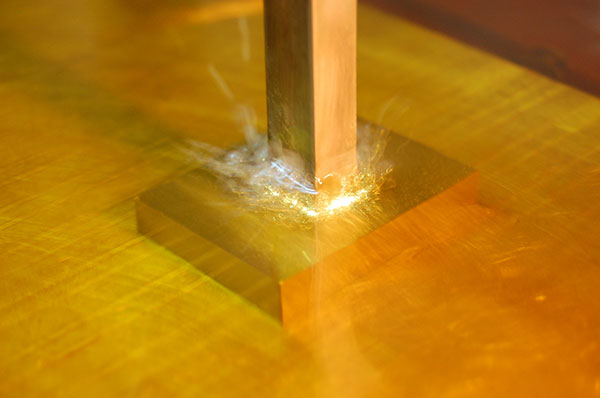 EDM Technologies offers sinker EDM machining, also known as conventional EDM, ram EDM, die-sinker, and plunge EDM
Sinker EDM machining, like wire EDM, uses spark erosion to machine blind cavities. This process employs machined electrodes that produce sparks along the surface of the electrode to sink or plunge the cavity. The sinker EDM process is ideal for a number of applications:
Blind cavities
Intricate details
Sharp corners
Fine finishes (surface finishes to 10 micro-inch)
Thin walls and cross sections
Machining threads into hardened parts
Blind keyways
Internal splines, squares, or hexes
Tolerances can be held to .0001"
Any conductive material can be sinker EDM machined, including aluminum, brass, carbide, copper, hastalloy, inconel, steel, stellite, and titanium.
EDM Technologies has complete in-house electrode manufacturing capabilities. Electrodes for sinker EDM machining are generally made from copper, graphite, or tungsten depending upon work piece material and electrode wear requirements.
Our AgieCharmilles Roboform Sinker EDM machines are outfitted with a C-axis for orbital and helical machining, as well as tool changers to increase unattended machine time and minimize cost to our customers.
Contact us and let us spark your imagination (or interest).